About Us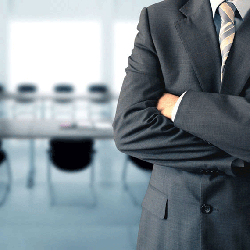 Milind Joshi and Associates is a Testing and Commissioning Consultancy Firm focused on delivering Performance as per design intent for,
• Commercial Premises that opt for LEED Certification
• Data Centers with 5 Level Method
Our Aim
We aim to provide Testing and Commissioning services to ensure that all the systems and components of a building or an industrial plant are designed, installed, tested, operated, and maintained as per the client specifications. Our T&C services are extended to Factory Acceptance Tests conducted at vendor facility. Apart from onsite Testing and Commissioning, we also provide our expertise to impart Training to the operations team during the handover.
Our Story
We are an emerging Independent Testing & Commissioning consulting firm in India. Our Innovative Methods and skillful adoption of tools and tackles required for T&C has ensured compliance of internationally followed test procedures to ensure strict adherence to design parameters without compromising tight timelines of project.
We specialize in Planning Process. Our experienced team categorizes the whole activity in such a manner that sequencing of T&C procedures is smooth. Our site team is supported by critical co-ordination and periodic review through dedicated back office champions. This two prong support preempts future challenges and prepares the project management team and contractors beforehand to overcome them.
We have to our credit a modest project completion of 10 projects including commercial premises and offices, independent office buildings, Data center.
We are proud recipient of Douche Bank award of Best Testing & Commissioning service provider in the year 2014.
The Team
Our Team is a group of highly qualified and experienced Engineers. Our expertise lies into performing Building Audits and Commissioning. We are practitioners with experience of over 25 years in the field of Testing and Commissioning.
We have a consortium partner with M/S. Energetic Consulting Pvt. Ltd. At ECPL, we work with the motto "design green from the beginning" and provide higher Energy efficiency. We are proud members of,
1. Association of Energy Engineers (AEE), USA.
2. US Green Building Council (USGBC)
3. Indian Green Building Council (IGBC)
4. Indian Society of Heating Refrigeration and Air-conditioning Engineers (ISHRAE)